Cataract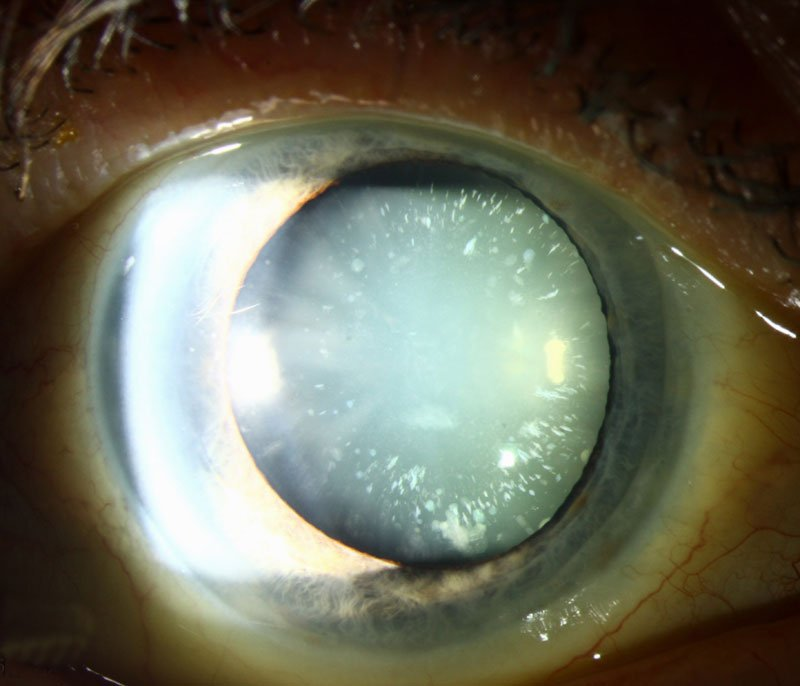 CATARACT is an ageing condition of the lens which eventually affects most people. As the lens clouds over blurred vision occurs and this cannot be eliminated with glasses.
Why does this happen?
Cataracts are related to ageing, and affect most people in their mature years to some degree. More rarely, cataracts can be present at birth, or may be caused by trauma, diabetes, steroids, other systemic or eye conditions such as uveitis.
What is the treatment?
The only treatment for cataracts is an operation. Cataract surgery is the commonest operation performed worldwide with the longest track record. By surgically removing the natural, but ageing, natural lens, a replacement can be inserted. Cataract procedures with monofocal, or single vision, lens replacements are available via the NHS, but many patients prefer to invest in the more sophisticated correcting lenses which are designed to leave you free of spectacles for the rest of your life.
What are the advantages of private treatment?
Multifocal intraocular lenses with refractive powers, which perform much like progressive spectacle lenses are a major benefit of selecting private treatment. There are a wide choice of options, including multifocal and accommodating lenses, which correct distance and reading vision. An experienced surgeon will individually select the lens type for each person's lifestyle.
What does the operation involve?
Cataract surgery is the commonest operation performed worldwide with the longest track record. Mr Saeed uses minimal anaesthesia technique whereby only the eye surface is made numb with the use of drops. The cataract is removed under a surgical microscope via a process called phacoelmulsification. This is achieved through a small incision of less than 2.8mm: no stitches are required at the end of the procedure. Femto-phaco is the latest refinement in technique that may be used to achieve precision.
After cataract removal, a carefully selected multifocal intraocular lens (IOL) is inserted. At the end of surgery – which takes less than 15 minutes – the eye is covered with a clear plastic shield. The patient is free to go home, but not to drive. There is normally a one week interval if both eyes require treatment.
Is there post-surgery care?
Post-op medication in the form of eye drops is used from the next day for a few weeks and the post-op check is carried out within a week. Visual improvement is usually remarkable and takes a few days, unless the eye has pre-existing conditions limiting outcome. However, it can take up to a few weeks for the vision to reach its full potential.
Can there be complications?
Serious complications are very rare (less than 0.2%). They include internal infection (endophthalmitis), severe bleeding inside the eye or retinal detachment. Mr Saeed has expertise in retinal surgery and will be able to deal with any such complications if need be. Less severe complications include macular oedema, or swelling of the back of the eye. It is most often self-limiting but may require special drops or an injection. Posterior capsular opacification is a common sequel of cataract surgery. Please see the relevant section.
Multifocal lenses can be associated with halos and glare.
All potential risks will be discussed with you in detail during pre operative consultation.