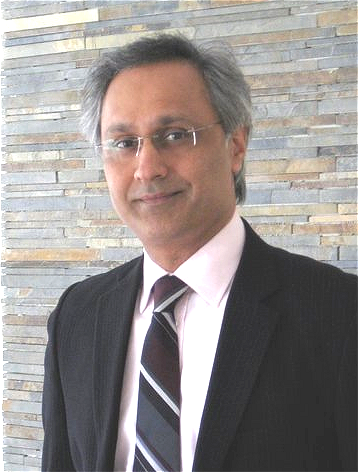 Manzar Saeed is the Head of Ophthalmology at the Queen Elizabeth Hospital NHS Trust. He is a highly experienced ophthalmic surgeon with expertise in complex cataract surgery and a special interest in correcting presbyopia and toric IOLs. He also offers a range of refractive lens procedures including multifocal intra-ocular lens implants, toric IOLs and phakic itraocular contact lens for extreme refractive errors generally considered unsuitable for LASIK surgery.
He has diverse experience in vitreoretinal surgery and offers state-of-the-art cutting edge sutureless minimally invasive vitrectomy surgery for a range of retinal disorders.
Having trained at some of the worlds most renowned institutions, Manzar Saeed is also a competent general opthalmologist.
Specialities
Macular hole
Retinal detachment
Epiretinal membrane
Diabetic eye disease
Trauma repair
Iris implants
Floaters
Treatment for retinal vein occlusion
Macular degeneration
Complex cataracts
Intraocular Contact Lens (ICL)
Professional history
Mr Saeed has performed over 10,000 lens procedures, as well as carrying out pre-launch lens implant evaluations and participating in trials.
Manzar Saeed trained at world renowned institutions – St Thomas, King's College Hospital, Moorfields, Tennant Institute of Opthalmology in Glasgow. He comes from a diverse and comprehensive training background. From time to time, he has presented his work at international meetings. Mr Saeed also established the Vitreoretinal Surgery service at Queen Elizabeth Hospital in King's Lynn and was awarded the Clinical Excellence Award. In addition to heavy service commitment he is committed to train retinal fellows. He has been external examiner for MSc Optometry at City University London. In his current role, he teaches students of Cambridge University and the University of East Anglia. Mr Saeed is the Royal College of Opthalmologists faculty on assessment for the GMC Specialist Registration. He has been External Examiner for MSc Optometry at the City University.
Memberships
American Academy of Ophthalmology
European Society of Cataract & Refractive Surgeons
European Society of Retina Specialists
European Vitreo Retinal Society
Fellow of the Royal College of Ophthalmologists London
Fellow of the Royal College of Surgeons Edinburgh
Good vision – without spectacles or contact lenses – can be life transforming and is now attainable for most people who have access to the world's leading ophthalmic surgeons. Active lifestyles for the middle aged are often greatly enhanced by replacement hip and knee surgery: now the same liberating advances are available for restoring the good vision that we enjoyed when young.The options for laser surgery, cataract and multifocal lens replacements – often before cataracts develop – to restore good vision at all distances, can be extremely liberating. It is in this field, and with the most complex cases, that leading Consultant Ophthalmologist Mr Manzar Saeed excels. He is one of the very few ophthalmic surgeons who also offers state of the art Femto-phaco bladeless lens surgery. Mr Saeed pioneered the use of multifocal implant surgery in King' Lynn region.
Beyond refractive surgery for vision correction his specialist expertise in retinal problems, surgery for posterior segment conditions such as retinal detachment, macular degeneration and diabetic eye disease, including glaucoma, are well respected. Specialised treatments – which may include surgery – for squints, eye lid problems, and corneal conditions, including pterygium, are all specialisations of Mr Saeed.
Apart from his NHS and private work Mr Saeed teaches medical students at Cambridge University and is an external examiner of optometry students at London's City University, passing on knowledge of his great breadth of specialist eye disorders.
Following medical training within the South Thames Deanery, Mr Saeed gained higher specialist ophthalmology training in London at the world renowned Medical Eye Unit of Kings College Hospital, and St Thomas' Hospital's and Moorfield's Vitroretinal Units. In Scotland, Mr Saeed was a Specialist Registrar at the Royal Hospital for Sick Children, The Southern General Hospital, and became a Fellow in Vitroretinal surgery at The Tennent Institute of Ophthalmology, Gartnaval General Hospital, Glasgo. In addition he gained further fellowship in Medical Retina at Hillingdon Middlesex and Western Eye Hospital, London.
He is Fellow of the Royal College of Ophthalmologists London and is a faculty of the committee on certification for Specialists Registration. He is also Fellow of the Royal College of Surgeons of Edinburgh.
NHS Treatment
Extensive NHS experience – in London, Scotland, and at Eastbourne General Hospital, where he established the AMD service in 2007 – give a broad experience of ophthalmology nationally.
The Queen Elizabeth Hospital, King's Lynn, is the centre for Mr Saeed's NHS work, and where he became a full time consultant in 2008. He is now the Clinical Lead for Ophthalmology. He offers a wide spectrum of treatments on the NHS. Importantly, Mr Saeed established a new Vitroretinal service here in 2010 which has eliminated the need for patients to travel to Cambridge or Norwich for this treatment. Mr Saeed's leading role within Queen Elizabeth Hospital was recognised with a coveted Clinical Excellence Award in 2012. Mr Saeed has a wealth of NHS Management experience in meeting the expectations of patients within the restrictions of health service budgeting. He is involved in hospital management at various levels including Clinical Governance and Audit Lead and Drugs and Therapeutics Committee.
He has special interest in vision restorative surgery after complex eye trauma. He also teaches and carries out training of junior doctors and nurses.
Appointments to see Mr Saeed's team may be arranged via your GP.
Private Treatment
Mr Saeed is a firm believer in the ethos of the National Health Service. However, he is acutely aware of the demands made upon the limited resources of the NHS and believes that treatments which are not available on the NHS can bring great enhancements to those who enjoy an active lifestyle.
The most advanced eye surgery cannot always be justified on the NHS, when spectacles might provide a similar vision, but for many the investment in their well-being is a wise choice and brings years of carefree vision. Reasons for private treatment may include:-
NHS prescribing limitations on certain drugs.
Restrictions on cataract surgery for those falling below the DVLA driving standard, while most patients benefit from surgery before this point.
Treatment by an experienced consultant.
Reduced waiting times and when suited to the patient.
The choice of intraocular lens replacements to include multifocal and toric options rather than NHS single vision, which are not intended to eliminate the need for spectacles or contact lenses.
Mr Saeed is on the providers list of all known health insurance companies. Full range of treatment is also available for self paying (non-insured) patients.
Please contact Mr Saeed's private secretary for a cost estimate for your prospective treatment.